Jackson Family Wines has promoted Elizabeth Grant-Douglas from Associate Winemaker to Head Winemaker for La Crema Winery. Grant-Douglas joined La Crema in 2001 as Enologist where she was part of the winemaking team working side by side with then Assistant Winemaker, Melissa Stackhouse. Elizabeth was promoted to Assistant Winemaker in 2004 and over the years has developed a keen understanding of La Crema vineyards, winery and style. In her new position she will lead the winemaking team and oversee all aspects of winemaking and production.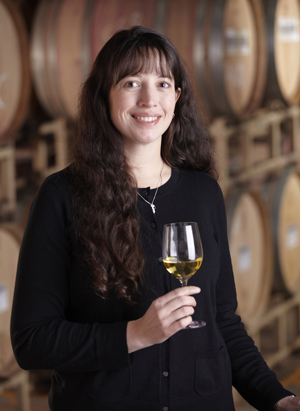 In a move designed to provide a seamless transition and enhance overall wine quality, Jackson Family Wines announces a sequence of winemaking promotions at La Crema winery. With this series of advancements Winemaker Melissa Stackhouse assumes a role as Pinot Noir Winemaster for Jackson Family Wines, and Assistant Winemaker Eric Johannsen takes on the Associate Winemaker position.
Copyright© 1994-2014 by Wine Communications Group. All Rights Reserved. Copyright protection extends to all written material, graphics, backgrounds and layouts. None of this material may be reproduced for any reason without written permission of the Publisher. Wine Business Insider, Wine Business Monthly, Grower & Cellar News and Wine Market News are all trademarks of Wine Communications Group and will be protected to the fullest extent of the law.