Saury USA is pleased to announce Ian Hartnett has joined their North American sales team. Hartnett comes to Saury with 10 years of wine industry experience in both winemaking and the barrel industry.
Hartnett comments, "It is very exciting to join a team with great strengths at every stage of the process – from 100% control of raw materials, extensive wood inventory, top quality coopering with unique processes, and certifications that include wood authentication, complete barrel traceability, PEFC and HAACP."
Hartnett's territory includes Napa, Oregon, the Central Coast of CA, and British Columbia.
Contact Info: 707.927.6722 (direct); 707.944.1330 (office); ian@sauryusa.com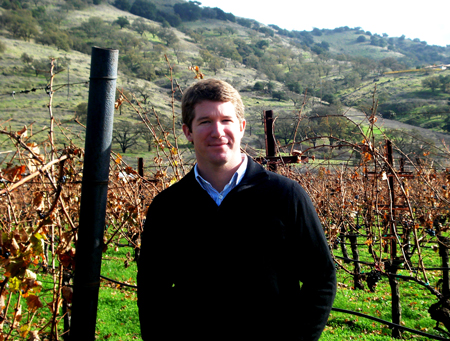 Copyright© 1994-2014 by Wine Communications Group. All Rights Reserved. Copyright protection extends to all written material, graphics, backgrounds and layouts. None of this material may be reproduced for any reason without written permission of the Publisher. Wine Business Insider, Wine Business Monthly, Grower & Cellar News and Wine Market News are all trademarks of Wine Communications Group and will be protected to the fullest extent of the law.