Foppiano Vineyards, a historic winery located in the famed Russian River Valley, announced that patriarch and wine industry legend, Louis J. Foppiano, will celebrate turning 100 years old on Thursday, November 25th. In celebration, the Foppiano family gathered privately on Sunday with friends to honor this great milestone and toast the family's history as well as their future. In addition, an American flag will fly over the United States Capital in Louis J.'s honor and Willard Scott will wish him a Happy Birthday on NBC's Today Show. (Currently scheduled for Wednesday, November 24.)
Born on November 25, 1910 on the very farm where he lives today, Louis Foppiano has stayed dedicated to his family, his 160 acre vineyard in the Russian River Valley of Sonoma County, and to his passion for the wine business. He became a great pioneer of Sonoma County's wine industry and as a founding member of the Sonoma County Wine Growers Association in 1946 he was its first president. Foppiano was also a founding member of the Wine Institute, where he remained a director for 45 years, and is known for his love of and devotion to the development of Petite Sirah.
Through its 113 years of winemaking history, the Foppiano family has come to represent an authentic family tradition. With the same commitment to quality that Louis J. exhibited over his lifetime, winemaker Natalie West, who joined Foppiano Vineyards in June, 2008, is working closely with vineyard manager Paul Foppiano to create an Estate vineyard with respect for the land and for the classic grape varieties that thrive in the Russian River Valley. Natalie's first wines released this summer and included a 2009 Estate Sauvignon Blanc and 2008 Estate Pinot Noir. The 2009 Estate Chardonnay just released this month and the 2008 Estate Petite Sirah, which is the flagship wine for Foppiano Vineyards, will release in January, 2011.
Since 1896 the Foppiano family has been involved in the American wine industry from their home ranch. As one of Sonoma County's oldest family owned wineries, the history of Foppiano Vineyards confirms that through the strength of the family and a commitment to quality, tradition can be maintained and can thrive. Today, the fourth generation of Foppianos, along with winemaker Natalie West and President Todd Arterburn are renewing that commitment in the vineyard and cellar. The winery tasting room still resides in the original Foppiano homestead and is conveniently located just south of Healdsburg on Old Redwood Highway. Visitors can take a self-guided tour of the Estate vineyard while enjoying the array of new wines, as well as a taste of their acclaimed Petite Sirah from past vintages. For more information, call 707-433-7272, or visit www.foppiano.com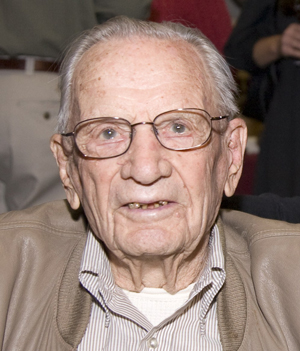 Copyright© 1994-2013 by Wine Communications Group. All Rights Reserved. Copyright protection extends to all written material, graphics, backgrounds and layouts. None of this material may be reproduced for any reason without written permission of the Publisher. Wine Business Insider, Wine Business Monthly, Grower & Cellar News and Wine Market News are all trademarks of Wine Communications Group and will be protected to the fullest extent of the law.