Universal Packaging Corp. is pleased to announce that Nicole Kaseberg has joined the company as an Account Manager.
Nicole brings first hand wine industry knowledge to UPC and our clients as she recently was employed as the Direct Sales Manager at the R. Stuart & Co. winery in McMinnville, Oregon. Nicole was responsible for all direct-to-consumer sales plus the management of the R. Stuart & Co. Wine Bar and their wine clubs.
Born and raised in Oregon, Nicole attended Linfield College where she attained her Bachelor's degree in Spanish and Public Relations.
Universal Packaging Corp. is a family owned company that has been providing quality Screen Printing and Packaging to the Wine, Spirit and Beer industries since 1985.
UPC continues to expand our product offerings, services and geographic reach. Through a network of sales representation, warehouses and freight partnerships across North America, they are able to offer a unique "One-Stop" packaging solution company for customers. Services include: Plain Glass Ware Supply, Screen Printed Labels, Decals, Bar-Top Closures, Frosted Bottles, Capsules, Printed Cartons, Graphic Design Services, Tapas Trays, Freight / Logistics, Warehousing and Wooden Boxes. For more information, visit www.unipack.ca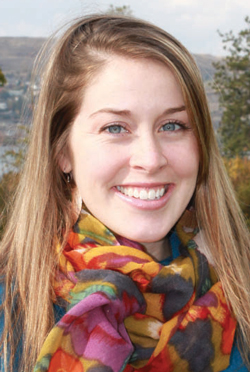 Copyright© 1994-2014 by Wine Communications Group. All Rights Reserved. Copyright protection extends to all written material, graphics, backgrounds and layouts. None of this material may be reproduced for any reason without written permission of the Publisher. Wine Business Insider, Wine Business Monthly, Grower & Cellar News and Wine Market News are all trademarks of Wine Communications Group and will be protected to the fullest extent of the law.