The San Francisco law firm of Strike & Techel is pleased to announce the recent addition of associate attorney Katherine Robb. After receiving degrees from Vassar and UC Davis School of Law, Ms. Robb practiced corporate law for several years in the Palo Alto office of Cooley LLP.
Strike & Techel practices exclusively in the area of alcoholic beverage law. Partners Barry Strike and Kristen Techel share more than 15 years of industry-specific experience providing expert counsel to producers, importers, marketers, and retailers of distilled spirits, wine and beer. The firm advises clients on state and federal licensing, product approval and labeling, trademarks, shipping, promotions, advertising, social media, distribution, regulatory defense, business practices, and more.
Strike & Techel's recently expanded offices are located just off the historic Barbary Coast trail in downtown San Francisco at 930 Montgomery Street, Suite 502. To learn more about the firm, visit strikeandtechel.com or call 415-226-1400.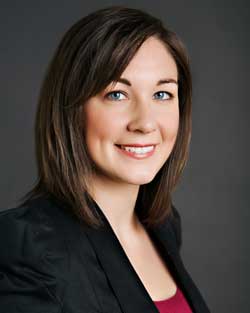 Copyright© 1994-2014 by Wine Communications Group. All Rights Reserved. Copyright protection extends to all written material, graphics, backgrounds and layouts. None of this material may be reproduced for any reason without written permission of the Publisher. Wine Business Insider, Wine Business Monthly, Grower & Cellar News and Wine Market News are all trademarks of Wine Communications Group and will be protected to the fullest extent of the law.