In a joint announcement François Saint Martin and Garry King (Export Director) said "It is with great pleasure that Tonnellerie Saint Martin welcome Ryan Render to the company as Manager - North America. This is a very important appointment for our company. Ryan's wealth of experience and knowledge of the wine industry will be vital to the development of Saint Martin in all the major wine regions in the US and Canada. We are excited to have him as part of our team and confident of his success. We acknowledge and thank Artisan Barrels for their efforts in representing Tonnellerie Saint Martin for many years."
Ryan comes to the Saint Martin Family with 13 years of experience in the wine industry and 8 years as a Territory Manager for Seguin Moreau Napa Cooperage. He has a B.S. degree in Agriculture Business from Cal Poly San Luis Obispo (with minors in Viticulture and Wine Marketing) and has been making his own wines Rendarrio Vineyards in Paso Robles California for a number of years.
Tonnellerie Saint Martin is a 3rd generation family owned cooperage specializing in high end quality barrels sourcing from all the major forests. Very recently the company purchased one of its long time suppliers of oak and one of France's most respected Merrandiers therefore securing its needs for top quality oak for the future.
Contact Info: Ryan Render Manager Saint Martin North America PO Box 5268 Paso Robles, CA 93447 Cell 805-550-8937 FAX 805-237-2695 ryanrender@saintmartinusa.com www.tonnelleriesaintmartin.com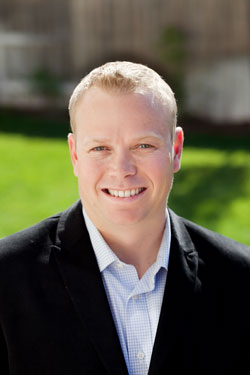 Copyright© 1994-2014 by Wine Communications Group. All Rights Reserved. Copyright protection extends to all written material, graphics, backgrounds and layouts. None of this material may be reproduced for any reason without written permission of the Publisher. Wine Business Insider, Wine Business Monthly, Grower & Cellar News and Wine Market News are all trademarks of Wine Communications Group and will be protected to the fullest extent of the law.