Joe Dobbes, Winemaker & Owner, of Dobbes Family Estate, Jovino and Wine by Joe announced that Brad Bianchini has been hired as Western Regional Sales Manager. In that capacity he will be responsible for all sales and distribution growth of Dobbes Family Estate, Wine By Joe and Jovino wines throughout our wholesale network in the western United States. Coming from a family long dedicated to the wine and spirits industry, Brad followed his father and grandfather into the trade and has spent close to twenty five years on both the wholesale and supplier sides.
Most recently working with The Henry Wine Group in California, Brad has had a successful career, beginning with Young's Market Company and from there, moving upward and representing Clos Du Bois for Allied Domecq for several years. An excellent opportunity led him to join Don Sebastaini and Sons, where he was involved with the evolution of such brands as Smoking Loon and Pepperwood Grove. We look forward to his contributions and skills.
Brad and his wife Diane, who is involved on the banking side of the wine business, reside in Yountville in the Napa Valley.
Dobbes Family Estate, Jovino and Wine by Joe was founded by Joe Dobbes in 2002 and is now the 4th largest producer of wine in Oregon, with 214 acres of estate vineyards and access to some of the finest grapes from Willamette Valley to Southern Oregon.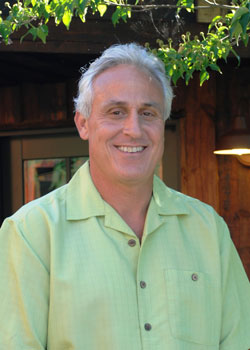 Copyright© 1994-2014 by Wine Communications Group. All Rights Reserved. Copyright protection extends to all written material, graphics, backgrounds and layouts. None of this material may be reproduced for any reason without written permission of the Publisher. Wine Business Insider, Wine Business Monthly, Grower & Cellar News and Wine Market News are all trademarks of Wine Communications Group and will be protected to the fullest extent of the law.