Bill Foley, owner and operator of Foley Family Wines, announced that he has hired Lisa Bishop Forbes as Director of Winemaking for the recently acquired Chalk Hill Estate Vineyards & Winery.
"We are fortunate to have found someone with Lisa's background and experience," said Bill Foley. "She is an accomplished winemaker with 20+ years in the wine industry. Lisa also brings an intimate knowledge of Chalk Hill Estate having served as the winery's assistant winemaker for nine years."
Bishop received her Bachelor of Science Degree in Enology from California State University, Fresno in May 1986. She worked as enologist at Joseph Phelps from 1986-1995 and later served as assistant winemaker at Chalk Hill Estate from 1995-2004. In 2004 Lisa joined Dry Creek Vineyards as Associate Winemaker before being promoted to Winemaker in April of 2008.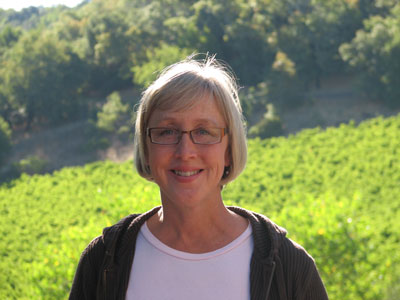 About Chalk Hill Estate Vineyards & Winery
Founded in 1972, Chalk Hill Estate produced its first wine in 1980 from grapes grown on the winery's extraordinary rolling vineyards set in the hills of eastern Sonoma County. Over the intervening years, the winery has helped pioneer and establish the Chalk Hill AVA as one of the top winegrowing regions in California. Today, this 1,236-acre property includes 277 acres of vineyards, a winery, hospitality center, culinary garden, residence, stables, equestrian pavilion, sports fields, fishing and swimming ponds, guest houses and wilderness areas. The winery makes limited quantities of Chardonnay, Sauvignon Blanc, Pinot Gris, Merlot, Cabernet Sauvignon, and Syrah, as well as Estate Red, a proprietary Bordeaux blend. For more information, visit www.chalkhill.com.
About Foley Family Wines
Foley Family Wines was established by Bill Foley in 1996 with the acquisition of Lincourt Vineyards in California's Santa Ynez Valley. Since then, Foley Family Wines has grown to become a major producer, marketer and distributor of highly-acclaimed, handmade wines from some of the world's greatest vineyards. Every brand in the company's portfolio is distinct and autonomous with its own identity, style, vineyard sites, techniques and personnel. Foley Family Wines owns or distributes the following brands: Foley Estates (Santa Rita Hills, CA), Lincourt Vineyards (Santa Ynez Valley, CA), Chalk Hill Estate Vineyards & Winery (Sonoma County, CA), Merus (Napa Valley, CA), Sebastiani (Sonoma County, CA), Kuleto (Napa Valley, CA), Altvs (Napa, CA), Three Rivers Winery (Walla Walla, WA), Firestone Vineyard (Santa Ynez Valley, CA), Vavasour (Marlborough, New Zealand), Clifford Bay (Marlborough, New Zealand), Curtis (Los Olivos, CA), Audelssa (Sonoma, CA), Boomerang Vodka (Australia), and Wattle Creek (Cloverdale, CA). Bill Foley is currently Chairman of the Board of Directors for Fidelity National Inc and Executive Chairman of Fidelity National Information Services. Both are Fortune 500
Copyright© 1994-2014 by Wine Communications Group. All Rights Reserved. Copyright protection extends to all written material, graphics, backgrounds and layouts. None of this material may be reproduced for any reason without written permission of the Publisher. Wine Business Insider, Wine Business Monthly, Grower & Cellar News and Wine Market News are all trademarks of Wine Communications Group and will be protected to the fullest extent of the law.