Steve Sangiacomo was elected 2010/2011 chairman of the Sonoma County Winegrape Commission (SCWC) that represents 1,800 winegrape growers in Sonoma and Marin Counties. He is owner/partner of the Sangiacomo Family Vineyards farming more than 1,000 acres of Chardonnay, Pinot Noir and Merlot Vineyards in Sonoma County.
Other new 2010/2011 SCWC officers include: Vice President: Jim Murphy of 4001 Cellars and Secretary: Joe Dutton of Dutton Ranch.
Sangiacomo, 35, is the third generation of his family in the winegrape growing industry. He attended St. Mary's College and received a degree in Business Administration and Economics. Today he shares the day-to-day responsibilities of running the family business with his brother, Mike, and his brother-in-law, Mike Pucci. In addition to being SCWC Chairman, Sangiacomo sits on the marketing committee. He also serves on the board of the Carneros Wine Alliance.
The Sonoma County Winegrape Commission was established in 2006 as a non-profit marketing and educational organizational dedicated to the promotion of Sonoma County as one of the world's premier grape growing regions. SCWC's goal is to increase awareness and recognition of the quality and diversity of Sonoma County's grapes and wines through and educational programs targeted to wine consumers around the world. For more information about SCWC and its programs, visit www.sonomawinegrape.org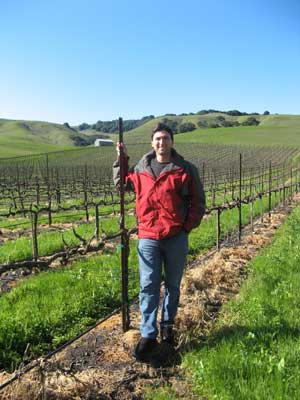 Copyright© 1994-2014 by Wine Communications Group. All Rights Reserved. Copyright protection extends to all written material, graphics, backgrounds and layouts. None of this material may be reproduced for any reason without written permission of the Publisher. Wine Business Insider, Wine Business Monthly, Grower & Cellar News and Wine Market News are all trademarks of Wine Communications Group and will be protected to the fullest extent of the law.