The Napa Valley Grapegrowers (NVG) Board of Directors announced today that David Beckstoffer has been elected President of the organization. Beckstoffer serves as the 19th President of the NVG, an organization that began in 1975 and today boasts over 550 members.

Beckstoffer noted the important role that he, as President, will play in the continued growth of the NVG, "I'm looking forward to strengthening our ties with other community and industry groups and working together to turn the corner toward better times ahead. I'm also hoping we can build on our strong sustainability platform, expanding further into the areas of labor practices and conservation."

Beckstoffer is President of Beckstoffer Vineyards, the largest non-winery owned grapegrower in the North Coast region of California, with approximately 3,000 acres of vineyards in the Napa Valley, Mendocino and Lake Counties. He has a B.S. and M.S. from Stanford University and an MBA from the Wharton School.

He has served on several industry and community boards, including the Napa County Farm Bureau and the Blue Oak School.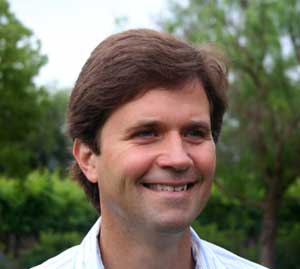 About the Napa Valley Grapegrowers
The mission of the Napa Valley Grapegrowers is to preserve and promote Napa Valley's world-class vineyards. Its membership includes over 550 Napa Valley vineyard owners and associated businesses.
Copyright© 1994-2014 by Wine Communications Group. All Rights Reserved. Copyright protection extends to all written material, graphics, backgrounds and layouts. None of this material may be reproduced for any reason without written permission of the Publisher. Wine Business Insider, Wine Business Monthly, Grower & Cellar News and Wine Market News are all trademarks of Wine Communications Group and will be protected to the fullest extent of the law.