Erik Olsen has recently been promoted to Chief Winemaker for Constellation Wines U.S. Erik has extensive experience in various aspects of winemaking, viticulture, and management. Erik joined Constellation in 2007 during the acquisition of Beam Wine Estates where he served as Vice President of Winemaking for Clos du Bois for seven years. Previously Erik spent 10 years at Chateau Ste. Michelle in Washington State as Head Winemaker, and was an enologist for Simi Winery. He received his B.S. in fermentation science from UC Davis and an M.S. in food science specializing in enology from Cornell and holds an MBA from the University of Washington.
In his career, Erik has produced over 30 wines rated 90+ and is a published author and speaker at consumer and industry events.

Erik will continue to be based at the Clos du Bois winery in Sonoma, and will report to Greg Fowler, Senior Vice President of Operations. Erik will be responsible for the development and implementation of quality and style goals to ensure winemaking processes support Constellation's objectives to attain the highest quality wine possible.
Erik commented, "I am excited to be leading this talented team of winemakers and to ensure that we maintain the integrity and individual style of each wine, while elevating the importance of wine quality across Constellation's portfolio of distinctive wines."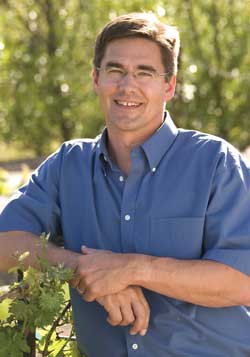 Copyright© 1994-2013 by Wine Communications Group. All Rights Reserved. Copyright protection extends to all written material, graphics, backgrounds and layouts. None of this material may be reproduced for any reason without written permission of the Publisher. Wine Business Insider, Wine Business Monthly, Grower & Cellar News and Wine Market News are all trademarks of Wine Communications Group and will be protected to the fullest extent of the law.