Mercer Estates, a family-owned winery based in Prosser, WA, is pleased to announce the newly appointed position of Mercer Estates Assistant Winemaker to Richard Hood. Hood, an experienced winemaker and graduate of the UC Davis wine program, will assist Head Winemaker David Forsyth in the vineyard and cellar crafting the Mercer Estates portfolio of wines.
"At Mercer Estates we work tirelessly to integrate environmental awareness and sustainability into every phase of cultivation and production" remarked David Forsyth, Mercer Estates Head Winemaker. "Hood's hands-on experience and ecological practices coupled with extensive time spent in the vineyard is an ideal fit for the Mercer Estates vineyard-centric approach to winemaking."

"It is vitally important to understand the fundamentals of both soil and plants in order expand upon that knowledge to create uniquely expressive wines," remarked Hood. "The distinct appellations and microclimates of the Columbia Valley and Mercer Estates' non-interventionist philosophy offer exciting opportunities for winemaking."
Born and raised in San Diego, Hood developed an interest in wine while attending college and went on to pursue a M.S. at UC Davis after completing undergraduate studies in Biology at San Diego State. Hood has worked on the winemaking team at Fallbrook Winery as Enologist and then Assistant Winemaker, and most recently as an Enologist at E&J Gallo Winery in Healdsburg, CA.
Mercer Estates is a family-owned winery based in Prosser, WA devoted to producing premium wines through a partnership of the Bud Mercer and Mike Hogue families. Built upon a shared passion for the Columbia Valley and a winemaking heritage which bridges generations, Mercer Estates was founded in 2006 and released its debut vintages in early 2008. The foundation of Mercer Estates' wines lies in three AVAs: Columbia Valley, Yakima Valley and Horse Heaven Hills. The winery currently produces six varietals: Merlot, Cabernet Sauvignon, Chardonnay, Sauvignon Blanc, Pinot Gris, and Riesling - each grown in the Eastern Washington AVA best suited to the varietal. http://www.mercerwine.com/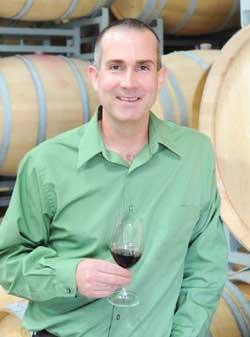 Copyright© 1994-2014 by Wine Communications Group. All Rights Reserved. Copyright protection extends to all written material, graphics, backgrounds and layouts. None of this material may be reproduced for any reason without written permission of the Publisher. Wine Business Insider, Wine Business Monthly, Grower & Cellar News and Wine Market News are all trademarks of Wine Communications Group and will be protected to the fullest extent of the law.