Jim Moeller has been appointed Vice President, Wholesale at TGIC Importers, Inc. Moeller was CEO and Founder of Access Beverage, Inc. for six years where he created produced and marketed Le Snoot, The Bee's Knees and Mardi Gras wines, as well as launching Raw Vodka. Prior to that, Moeller was Senior Vice President at Don Sebastiani and Sons for three years, having been promoted from Vice President Western Region.
Moeller's career spans almost three decades in the wine industry, beginning in Chicago, Illinois as Divisional Manager for Gallo Wines for ten years, and then on to Heublein as Divisional Vice President for Texas and seven central states, later moving to take a Vice President, Sales and Marketing position at Broudy Kantor, Virginia.
Moeller holds a B.S. in Business Administration from East Carolina University, Greenville, N.C. Now he brings his expertise and industry knowledge to TGIC Importers, Inc., the leading importer of South American wine in the U.S.
Created 25 years ago, TGIC Importers has established itself as a leading international producer, importer and marketer of fine wines of the world with a rich and diverse portfolio including Montes, Santa Ema, Norton and Achaval Ferrer. Today, TGIC represents 13 wineries from around the world as a national importer. TGIC also offers a sizeable array of select imported and domestic wines for wholesale in the state of California.
Moeller states TGIC is more relevant in today's industry than ever before: "We at TGIC exceed our suppliers' expectations through giving brands the attention they deserve in the marketplace."
He adds, "Our distribution company is growing and we welcome wines, spirits and beer companies to contact us and learn more about the high standards of execution that we provide.
"At TGIC distribution, we supply a full turn-key solution to on- and off-premise California beverage distribution and I am proud to be a member of Alex Guarachi's team."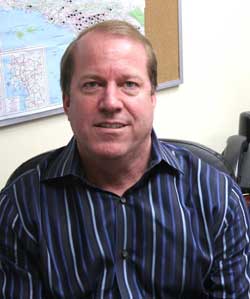 Copyright© 1994-2013 by Wine Communications Group. All Rights Reserved. Copyright protection extends to all written material, graphics, backgrounds and layouts. None of this material may be reproduced for any reason without written permission of the Publisher. Wine Business Insider, Wine Business Monthly, Grower & Cellar News and Wine Market News are all trademarks of Wine Communications Group and will be protected to the fullest extent of the law.