Aveníu Brands, a fine wine and spirits importer wholly owned by Spain's Codorníu Group, has announced the appointment of Scott Edwards to the position of Vice President, National Accounts effective Monday, April 5, 2010. In his role and as a member of the Aveníu Brands senior management team, Scott will be responsible for developing brand channel strategies and trade sales execution in Retail and On-Premise National Accounts. He will be working directly with his channel team, key customers and distributor partners in a cross-function capacity.
Scott EdwardsEdwards joins Aveníu Brands from Cosentino Signature Wineries where he held the position of Vice President of Sales and Marketing; responsible for global sales and strategic brand planning. From 1986 to 2008, Edwards spent his time with Foster's Wine Estates/Beringer Blass, holding positions including District Manager, Regional Manager, Director of National Accounts, and as VP National Accounts/Latin America supervising a team of National Account and Regional managers with over 150 accounts and distributors in the US and Latin America. Edwards' 28 year career in the industry began at Forman Distributing Company in Virginia.

"Scott is a valued addition to the Aveníu Brands team, highly regarded for his professionalism and rich experience. With long-lasting relationships in important national channels, he will be an asset to Aveníu Brands' continued forward momentum," said Joe Bosco, VP, National Sales Manager.
Edwards holds a BS in Business Administration/Industrial and Labor Relations from Old Dominion University in Virginia. Originally from Norfolk VA, Edwards currently resides in Kentfield CA with his wife and son.
About Aveníu Brands
Aveníu Brands, a fine wine and spirits importer, is a wholly owned division of Spain's Codorníu Group representing close to thirty wineries from eight different countries. The Aveníu Brands portfolio includes Codorníu-owned wineries and vineyards in Napa and Sonoma Valley, Argentina and Spain. Aveníu Brands also acts as the exclusive agent for a diverse portfolio of global wine and spirits from esteemed wine regions such as Italy, Chile, South Africa and France that are committed to the company's strategic growth as a top tier marketer. Aveníu Brands is headquartered in Baltimore, Maryland and employs more than 50 people nationwide.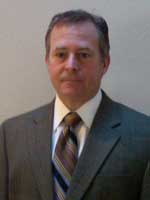 Copyright© 1994-2013 by Wine Communications Group. All Rights Reserved. Copyright protection extends to all written material, graphics, backgrounds and layouts. None of this material may be reproduced for any reason without written permission of the Publisher. Wine Business Insider, Wine Business Monthly, Grower & Cellar News and Wine Market News are all trademarks of Wine Communications Group and will be protected to the fullest extent of the law.