Adelsheim Vineyard announced the appointment of Margeaux McLain as a new Regional Sales Manager. McLain's responsibilities include planning and implementing all tactical distribution sales and trade marketing activities in the Mid-Atlantic and New England states.
McLain comes to Adelsheim Vineyard with twelve years of experience with the wine industry. Most recently she worked as Southeast USA Regional Sales Manager for The Grateful Palate Import Company, one of the most important importers of Australian wines. She earned her Bachelors Degree in Horticulture from Florida State University in 2001.
"Finding an additional person to represent our wines in the Northeast was both exciting and a little daunting," said winery President and Founder David Adelsheim. "We needed someone who could fit into our culture, be passionate and intelligent about our wines, but would not be too selfserious.
Connecting with Margeaux was a stroke of luck for us. We are genuinely excited to introduce her to our distributors and accounts from Virginia to Maine."
"I feel extremely fortunate to be offered the opportunity to work with the incredible wines and dedicated people of Adelsheim Vineyard," declares McLain. "I look forward to representing this exceptional portfolio."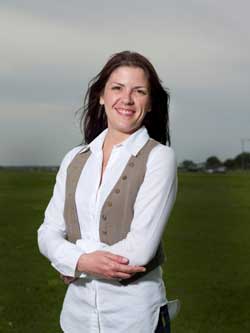 Copyright© 1994-2014 by Wine Communications Group. All Rights Reserved. Copyright protection extends to all written material, graphics, backgrounds and layouts. None of this material may be reproduced for any reason without written permission of the Publisher. Wine Business Insider, Wine Business Monthly, Grower & Cellar News and Wine Market News are all trademarks of Wine Communications Group and will be protected to the fullest extent of the law.