Jerry LaVecchia has been appointed Northeast Division Manager for TGIC Importers. La Vecchia had been New Jersey and Pennsylvania Regional Manager at TGIC for six months and now in his new role, will use his expertise to drive sales across the entire Northeast region.

Created 25 years ago, TGIC Importers iimports South American wine in the U.S. The portfolio includes Montes, Santa Ema, Bodega Norton and Achaval Ferrer. Today, TGIC represents 13 wineries from around the world as a national importer. TGIC also offers a sizeable array of select imported and domestic wines for wholesale in the state of California.

La Vecchia was Director of Regional Sales for NJ/PA/DE at Icon Estates, the Super Premium Wine division at Constellation Brands for five years and prior to that was Regional Manager at Allied Domecq Wines NJ/PA/DE for another five years. LaVecchia also held the position of NJ State Manager at Sutter Home Winery (now known as Trinchero Family Estates) for two years. He holds a BS in Marketing from Rutgers University, New Jersey.

LaVecchia states, "I will be working to grow a very hot category of South American Wines particularly Malbec and Torrontes through solid distribution of high quality wines that over deliver at each price point with strong press behind them."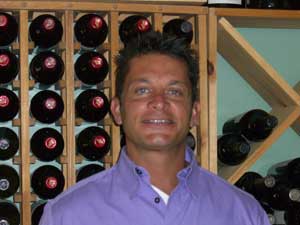 Copyright© 1994-2013 by Wine Communications Group. All Rights Reserved. Copyright protection extends to all written material, graphics, backgrounds and layouts. None of this material may be reproduced for any reason without written permission of the Publisher. Wine Business Insider, Wine Business Monthly, Grower & Cellar News and Wine Market News are all trademarks of Wine Communications Group and will be protected to the fullest extent of the law.