Marshall Miller, member of the Miller farming family of Santa Barbara County (owners of Bien Nacido Vineyards, Solomon Hills Vineyards, French Camp Vineyards, Central Coast Wine Services and Paso Robles Wine Services) has joined the family business. He will become the newest member of their management team.

After obtaining an Masters Degree in Business Administration at Notre Dame, and a Masters of Arts in Theology, Miller feels suited to a career in agriculture, "I will be working on the financial and administrative aspects of the family business, but it gives me such joy to walk through the family vineyards, enjoy the wines of our clients and the greater Central Coast, and to live in Santa Barbara. I already feel like I'm immersed in the wine industry and it's a great feeling."

Miller continues, "I have a diverse educational background; my MBA will hopefully allow me to contribute to our family's various business holdings, while my background in theology helps to me embrace the sheer poetry of wine, as it's expressed by nature's bounty and man's artistry."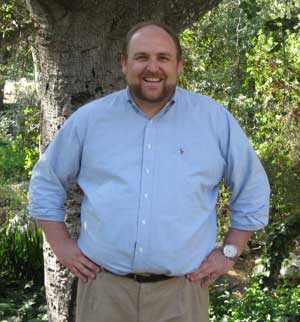 Copyright© 1994-2014 by Wine Communications Group. All Rights Reserved. Copyright protection extends to all written material, graphics, backgrounds and layouts. None of this material may be reproduced for any reason without written permission of the Publisher. Wine Business Insider, Wine Business Monthly, Grower & Cellar News and Wine Market News are all trademarks of Wine Communications Group and will be protected to the fullest extent of the law.