Brenda Funk has been appointed sales account manager at Demptos Glass in Fairfield, California.
She will be directly responsible for the day-to-day sales function and new account development with wineries throughout the region for Demptos Glass. The company is a principal supplier of bottles and other forms of packaging for the wine industry. Founded in 1982, the company does business with hundreds of wineries on the West Coast.
Prior to being appointed at Demptos Glass, she was employed as an account manager for California Glass Company in Oakland, California. Before that she worked as an account manager for Metropolis Label in Napa, California and as an account manager for FP Label/Renaissance Mark, also of Napa.
In addition, she previously held the position as sales representative for McCoy Label/John Henry, of Petaluma, California and also served as a customer service/sales representative for Proctor and Gamble in Sacramento, California.
A veteran of the United States Army, she currently resides in Sacramento, California.
Demptos Glass is an affiliate of Saxco International, Inc., Horsham, PA, renown world-wide packaging specialists for the wine and spirits industry. Demptos Glass is located at 2300 Cordelia Road, Fairfield, CA, 94534, and can be reached at 707-422-9999 or via email at info@demptosglass.com. Visit www.demptos.com for additional information about the company's complete line of wine bottles.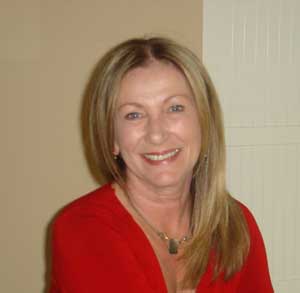 Copyright© 1994-2014 by Wine Communications Group. All Rights Reserved. Copyright protection extends to all written material, graphics, backgrounds and layouts. None of this material may be reproduced for any reason without written permission of the Publisher. Wine Business Insider, Wine Business Monthly, Grower & Cellar News and Wine Market News are all trademarks of Wine Communications Group and will be protected to the fullest extent of the law.