Bruce Cakebread, president and chief operating officer of his family's renowned Napa Valley winery, was elected president of the board of directors for the Napa Valley Vintners (NVV), the non-profit trade association of 375 member wineries from California's premier winegrowing region. The gavel was passed from outgoing president Paula Kornell of Oakville Ranch Winery as part of the festivities that christened the association's new headquarters in the former Jackse Winery in St Helena. Continuing a family legacy of leading this prestigious wine industry group, Cakebread follows both his father Jack (1990), and brother Dennis (1997), in this role as board president.
The NVV was founded in 1944 with seven members as more of social group than anything else, but today it is a leader in the world-wide wine industry. "Now more than ever, the strength of our association is vital to our members' success as we navigate this current, uncertain wine market. Whether it's providing marketing opportunities for wineries to promote their wines or offering invaluable workshops on topics as diverse as finance or direct to consumer sales, to sustainable farming practices--the NapaValley will continue to be a leader based on the unity of our membership," said Cakebread.
The trade group will continue to keenly focus on promoting the appellation and its wines with innovative programs domestically and internationally so as to maintain NapaValley's premier role in the marketplace as the economy moves back to more stable footing. Cakebread will also lead the organization's ongoing efforts to protect and enhance the NapaValley appellation, and will preside over the board of directors of NVV's annual community fundraiser, AuctionNapaValley--the American Wine Classic.
And, along with fellow vintners, he will ensure that NapaValley continues to champion environmental causes such as the NVV's signature sustainable agriculture, watershed protection and winery production facility programs known as Napa Green--the most comprehensive farming and wine production green certification program in the industry.
The NVV's 2010 Leadership Team
Also serving on the NVV board of directors for 2010 are vice president, Kathleen Heitz Myers of Heitz Wine Cellars; secretary, Jeff McBride of Stag's Leap Wine Cellar; and chief financial officer, Rick Jones of Jones Family Vineyards. Also serving on the board are Ray Chadwick of Duckhorn Wine Company, Cyril Chappellet of Chappellet Winery and Vineyard, Stephen Corley of Monticello Vineyards, Ed Matovcik of Beringer Vineyards, Doug Shafer of Shafer Vineyards, Pat Stotesbery of Ladera Vineyards, and Bob Torres of Trinchero Napa Valley.
About the NVV
The Napa Valley Vintners is the non-profit trade association responsible for promoting and protecting the NapaValley appellation as the premier winegrowing region. From seven founding members in 1944, today the association represents 375 NapaValley wineries and collectively is a leader in the world-wide wine industry. To learn more about our region and its legendary American wines, visit www.napavintners.com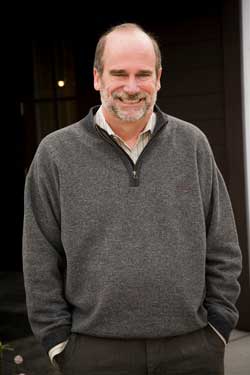 Copyright© 1994-2014 by Wine Communications Group. All Rights Reserved. Copyright protection extends to all written material, graphics, backgrounds and layouts. None of this material may be reproduced for any reason without written permission of the Publisher. Wine Business Insider, Wine Business Monthly, Grower & Cellar News and Wine Market News are all trademarks of Wine Communications Group and will be protected to the fullest extent of the law.