Executive Editor Susan Kostrzewa was senior editor of Wine Country Living magazine, based in Sonoma, California, as well as an editor and writer in the wine, travel and lifestyle realms before beginning her four-year stint as a senior editor at Wine Enthusiast Magazine. Kostrzewa has overseen the development of the new winemag.com Web site, launching in Jan 2010, and has partnered in the development of all Web-based initiatives at Wine Enthusiast Media, including the first digital wine magazine, four unique e-mail newsletters, the UnReserved editor blogs, and iphone and Blackberry applications. Kostrzewa has also been a member of the Wine Enthusiast Magazine tasting panel and written and edited numerous landmark articles on food, wine and entertaining as well as project managing the Wine Enthusiast Wine & Food Pairing cookbook. Kostrzewa will be overseeing and collaborating on editorial directives for the magazine and Web site.
Adam Strum, Editor and Publisher of Wine Enthusiast Magazine stated "Publishing today is far more than ink on paper and this is why Susan and Jay are heading up a newly named 'Wine Enthusiast Media' group formally 'Wine Enthusiast Magazine group.' With their wealth of experience, Jay and Susan are both perfectly poised to oversee the exciting merger of print and digital media as we plan to show our partners in the world of wine how these two means of communications work in harmony to enhance and build their brands now and in the future."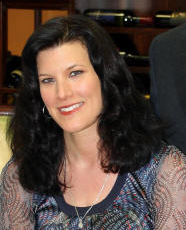 Copyright© 1994-2014 by Wine Communications Group. All Rights Reserved. Copyright protection extends to all written material, graphics, backgrounds and layouts. None of this material may be reproduced for any reason without written permission of the Publisher. Wine Business Insider, Wine Business Monthly, Grower & Cellar News and Wine Market News are all trademarks of Wine Communications Group and will be protected to the fullest extent of the law.