Associate Publisher Jay Spaleta's career spanned more than thirteen years at Conde Nast, including roles as publisher and entertainment director for prestigious magazines such as Details, Vanity Fair and Footwear News. While at Conde Nast, Spaleta managed staffs of various sizes and led sales efforts both in the print and online divisions. Previously, Spaleta also managed wine and spirits accounts at Buzz magazine. Spaleta will be overseeing all advertising directives, both print and online, in his new role for Wine Enthusiast Companies.
Adam Strum, Editor and Publisher of Wine Enthusiast Magazine stated "Publishing today is far more than ink on paper and this is why Susan and Jay are heading up a newly named 'Wine Enthusiast Media' group formally 'Wine Enthusiast Magazine group.' With their wealth of experience, Jay and Susan are both perfectly poised to oversee the exciting merger of print and digital media as we plan to show our partners in the world of wine how these two means of communications work in harmony to enhance and build their brands now and in the future."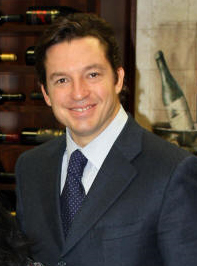 Copyright© 1994-2014 by Wine Communications Group. All Rights Reserved. Copyright protection extends to all written material, graphics, backgrounds and layouts. None of this material may be reproduced for any reason without written permission of the Publisher. Wine Business Insider, Wine Business Monthly, Grower & Cellar News and Wine Market News are all trademarks of Wine Communications Group and will be protected to the fullest extent of the law.