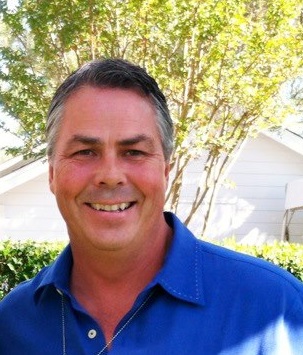 Daniel Cohn, chief executive officer of B.R. Cohn Winery, has appointed Brian Fowler as the new national sales manager and director of marketing. In his new role at B.R. Cohn Winery, Fowler will oversee all aspects of sales and marketing for the wholesale channel.
This appointment marks Fowler's full-time return to B.R. Cohn. Previously, he was the central region vice president for the winery from 2006 to 2011. During those years, Brian helped B.R. Cohn grow from approximately 25,000 cases to over 50,000 cases. For the past 2 years, Fowler has worked as the Southwest regional sales manager for Vintage Point where he sold B.R. Cohn wines in addition to other brands. Fowler brings a wealth of industry experience with him as he worked for Glazer's Distributing for many years, has traveled extensively throughout wine country, is a first level sommelier and has his CSW certification.
B.R. Cohn Winery is located at 15000 Sonoma Highway 12 in Glen Ellen, and its wines are nationally distributed. The Sonoma Valley tasting room is open daily from 10 a.m. – 5 p.m. Additional information is available at www.brcohn.com.
About B.R. Cohn Winery
Founded in 1984 by Bruce Cohn, the estate winery is known for its critically acclaimed, world-class, ultra-premium cabernet sauvignon, chardonnay, merlot, pinot noir and award winning gourmet estate olive oils, vinegars and gourmet specialty food products. The tasting is a top destination for visitors and hosts numerous unique experiences throughout the year, including the B.R. Cohn Charity Fall Music Festival, which marks its 28th anniversary in 2014 and has raised more than $6 million for local charities.
Copyright© 1994-2014 by Wine Communications Group. All Rights Reserved. Copyright protection extends to all written material, graphics, backgrounds and layouts. None of this material may be reproduced for any reason without written permission of the Publisher. Wine Business Insider, Wine Business Monthly, Grower & Cellar News and Wine Market News are all trademarks of Wine Communications Group and will be protected to the fullest extent of the law.