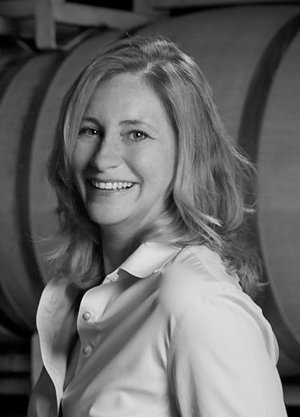 Lambert Bridge Winery announced the appointment of winemaker Jill Davis to the role of vice president and general manager of the iconic winery located in Sonoma County's renowned Dry Creek Valley. Jennifer Higgins will take her place as the head winemaker
Since 2010 Jill Davis' winemaking and vineyard management have been in tandem with Jennifer Higgins. Higgins, a UC Davis graduate with 20years winemaking experience, joined forces with Davis at Lambert Bridge after six years as head winemaker at Alexander Valley's Lancaster Estate where she worked with consultant David Ramey. Davis and Higgins have been working side-by-side in the cellar and in the field. Together they have brought about a further enhancement in the quality of Lambert Bridge wine. Davis stated that "This is a tremendous opportunity for my personal and professional growth, as well as that of our team. Moreover, the new structure will allow Jennifer Higgins to take the reins of winemaking. This will be a great chance for her to shine and is a well-deserved recognition of her talents and accomplishments."
"It has been a pleasure to work with Jill and Jennifer over the years and I'm excited to have both of them take on new roles. They have the support of the entire staff and ownership as well as great respect throughout the wine industry," said winery owner Patti Chambers.
Lambert Bridge is a small, family owned winery located in the heart of Sonoma County's Dry Creek Valley. Our focus is to craft small-production bottlings of artisanal, Bordeaux-style blends and varietals, each reflecting an individual and distinctive identity which is consistent, vintage to vintage. Learn more at www.lambertbridge.com.
Copyright© 1994-2014 by Wine Communications Group. All Rights Reserved. Copyright protection extends to all written material, graphics, backgrounds and layouts. None of this material may be reproduced for any reason without written permission of the Publisher. Wine Business Insider, Wine Business Monthly, Grower & Cellar News and Wine Market News are all trademarks of Wine Communications Group and will be protected to the fullest extent of the law.