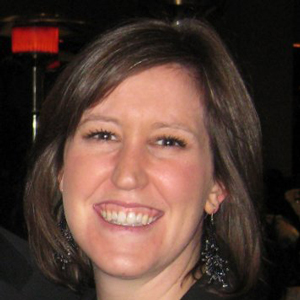 The Winegrowers of Dry Creek Valley (WDCV) announced a new leadership role. Marketing veteran Ann Petersen will be the association's first executive director; her mandate is to develop and implement a strategic plan that ensures the continued growth and viability of the organization, and enhances awareness of the Dry Creek Valley appellation as one of the world's premier winegrowing regions.
Petersen brings more than a decade of marketing leadership to WDCV, previously directing marketing and sales strategy for multimillion dollar furniture brands Knoll and Interline. As brand director for Good Earth Winery, she also launched the first premium Indian wine label to be sold in the U.S. market. Her responsibilities with these organizations included developing consumer and trade marketing strategies, orchestrating the launch of new products and divisions, managing both in-house marketing staff and vendors, and delivering measurable return on investment. She holds an MBA from the Robert H. Smith School of Business at the University of Maryland, where she studied entrepreneurship and marketing; her studies included a summer associate term at beverage king PepsiCo, where she conducted sales analysis and developed merchandising solutions.
"Ann was selected from a field of nearly 100 applicants based on her unique combination of marketing experience and entrepreneurial mindset," says Clayton Fritz, president of the WDCV board and owner of Fritz Underground Winery. "Her energy and enthusiasm make her an ideal fit for the new executive director role. We are confident that Ann is the right person to take the Dry Creek Valley appellation to the next level in terms of recognition and demand for our wines and wine grapes."
"The Dry Creek Valley is a special place and I'm honored to represent the people that have done so much to put it on the map as a world-class wine region," says Petersen. "I look forward to rolling up my sleeves and working with the board and membership to distinguish the Dry Creek Valley brand. The grapes, the wines, the people and the whole Dry Creek Valley experience are truly top notch and I'm excited to further the work of connecting consumers with all that this AVA has to offer."
About Winegrowers of Dry Creek Valley
The Winegrowers of Dry Creek Valley (WDCV) is an association of more than 60 wineries and 150 growers, of which more than 95 percent are small, family-owned operations. WDCV is dedicated to advancing the recognition, enhancement and preservation of Dry Creek Valley as a premium winegrowing region. Anchored by the charming town of Healdsburg, the Dry Creek Valley appellation was officially designated in 1983 and is the smallest AVA in Northern Sonoma County. Known as a premier zinfandel growing region, Dry Creek Valley is one of California's oldest wine producing regions and is home to many heritage vineyards ranging in age from 50 to 120 years. To preserve this history and the valley's pristine beauty, the Winegrowers of Dry Creek Valley supports sustainable viticulture and low-impact farming practices. For more information, visit www.wdcv.com

Copyright© 1994-2014 by Wine Communications Group. All Rights Reserved. Copyright protection extends to all written material, graphics, backgrounds and layouts. None of this material may be reproduced for any reason without written permission of the Publisher. Wine Business Insider, Wine Business Monthly, Grower & Cellar News and Wine Market News are all trademarks of Wine Communications Group and will be protected to the fullest extent of the law.