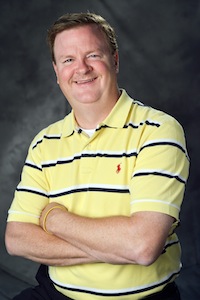 The Hess Collection has selected Drew Roberson for the newly created position of Central Division Chain Manager, bringing added channel focus to several Midwestern states. He will be based in Texas and report to Brian Batridge, Vice President/Central Division Manager.
In addition to California wineries including The Hess Collection, Artezin and MacPhail Family wines, Hess Family Wine Estates also includes Peter Lehmann from Australia, Amalaya and Colomé from Argentina and Glen Carlou from South Africa.

Most recently Roberson served as a Chain Account Manager for Republic National Distributing in Texas, and earlier was a National Account Manager for Delicato Family Vineyards.

For nearly a decade, he worked as a Chain and National Account Manager for Glazer's Wholesale Distributing in Texas, focusing on club accounts. He also worked at Block Distributing, focused on several leading wine suppliers.

Roberson is a graduate of Texas Tech University in Lubbock, and has participated in numerous wine education and management training courses throughout his career.

Copyright© 1994-2014 by Wine Communications Group. All Rights Reserved. Copyright protection extends to all written material, graphics, backgrounds and layouts. None of this material may be reproduced for any reason without written permission of the Publisher. Wine Business Insider, Wine Business Monthly, Grower & Cellar News and Wine Market News are all trademarks of Wine Communications Group and will be protected to the fullest extent of the law.