Arizona Stronghold Vineyards, Arizona State's largest winery, has promoted Michael Pierce to the position of Winemaker at this Cottonwood based company. Michael will take over all winemaking and custom crush responsibilities which include client relationships, scheduling, bottling, production material/facility planning, and market support.
Michael is an Arizona native who graduated from Northern Arizona University in 2004 with a degree in Electronic Media/Visual Communication and worked for a number of companies for 5 years. He enrolled in the UC Davis Enology extension program in 2005, then switched to Washington State University's program in 2007, and upon completion there received his Certificate in Enology in 2009. Michaels' first grape harvest was in Hawkes Bay New Zealand in 2009, followed by a stint at Delegat's Wine Estate in Oregon, and then back for 12th & Maple in Kayena Tasmania in 2010 before getting a position with Arizona Stronghold as a cellar hand in July 2010. He quickly assumed the role of Lab Manager by 2011, and then was promoted to Assistant Winemaker in 2012, and finally Winemaker in 2013. Michael brings an excellent palate and knowledge of wines, winemaking and viticulture with him that is clearly visible in his enthusiasm and drive which will help keep Arizona Stronghold Vineyards at the forefront of the wine marketplace.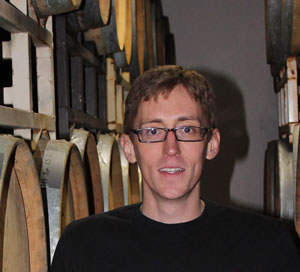 Copyright© 1994-2014 by Wine Communications Group. All Rights Reserved. Copyright protection extends to all written material, graphics, backgrounds and layouts. None of this material may be reproduced for any reason without written permission of the Publisher. Wine Business Insider, Wine Business Monthly, Grower & Cellar News and Wine Market News are all trademarks of Wine Communications Group and will be protected to the fullest extent of the law.