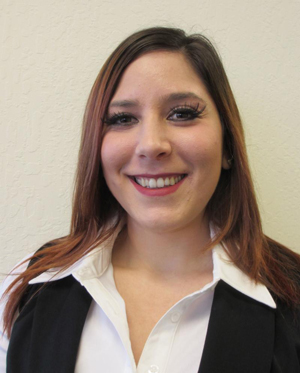 ACI Cork USA announced the addition of Kayla Walters to its customer service staff to keep pace with its growing share of market as a supplier of wine closures to North American wineries. Walters brings a background of customer service in retail and military organizations to her position in customer relations at ACI Cork USA, Fairfield, California.
Walters holds a BA from the American Military University and is working on her Master of Fine Arts in writing via Lindenwood University, St. Charles, Missouri. Prior to joining ACI Cork USA, she held positions in local law enforcement agencies, the U.S. Air Force and with a large retail organization; responsibilities included information management, community service liaison and customer service.
"Growing up in the military and then working with the US Air Force, I learned the importance of start-to-finish data entry and orderly systems," Walters said. "I'm happy to be helping ACI Cork USA customers to gain the advantage of using the best possible wine closures."
ACI Cork USA uses meticulous quality control and strategic alliances with top producers of cork and non-cork wine closures to meet its customers' needs for timely delivery, cost effective products and responsive customer service.
"ACI Cork USA is dedicated to maintaining a premier position in customer service to the wine industry," noted Armando Andrade, general manager.
Copyright© 1994-2014 by Wine Communications Group. All Rights Reserved. Copyright protection extends to all written material, graphics, backgrounds and layouts. None of this material may be reproduced for any reason without written permission of the Publisher. Wine Business Insider, Wine Business Monthly, Grower & Cellar News and Wine Market News are all trademarks of Wine Communications Group and will be protected to the fullest extent of the law.