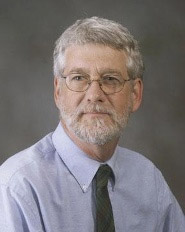 Dr. Douglas Pfeiffer has been appointed as the newest member of the Pierce's Disease Research Scientific Advisory Panel (RSAP).
A professor in the Department of Entomology at Virginia Polytechnic Institute and State University, Pfeiffer has a strong background in vineyard pest management and has conducted research on sharpshooters that transmit Pierce's disease. He is replacing Dr. Kim Hoelmer, whose term on the RSAP panel ended in accordance with the RSAP's member rotation plan.
The RSAP is composed of scientists with expertise in research areas directly applicable to Pierce's disease and its vectors. It provides input and expertise on the PD/GWSS research effort.
Copyright© 1994-2013 by Wine Communications Group. All Rights Reserved. Copyright protection extends to all written material, graphics, backgrounds and layouts. None of this material may be reproduced for any reason without written permission of the Publisher. Wine Business Insider, Wine Business Monthly, Grower & Cellar News and Wine Market News are all trademarks of Wine Communications Group and will be protected to the fullest extent of the law.