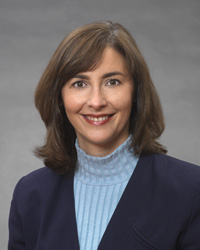 Suzanne Fenton, director of marketing, TricorBraun, has been inducted into the College of Fellows of the Institute of Packaging Professionals (IoPP). The organization's board of directors conferred the honor in August 2013 in recognition of "Special and outstanding contributions and service to the field of packaging."
Fenton received in March 2013, the IoPP lifetime designation as a Certified Packaging Professional. She initially earned the trade organization's CPP designation in 2002. Since 1972 only 1500 individuals in the 5000 member trade group have completed the lengthy testing program.
TricorBraun (www.tricorbraun.com) is one of North America's largest providers of rigid packaging and components. The company has more than 40 locations in the United States, Canada, Mexico, Europe and Asia. Its primary focus is on providing stock and custom-designed packaging for: personal care, nutritional supplements, cosmetics, health care, food and beverages, as well as industrial and household chemicals.
The Institute of Packaging Professionals provides education and training for consumer products companies as well as businesses providing packaging materials and services supporting the packaging industry.
Copyright© 1994-2013 by Wine Communications Group. All Rights Reserved. Copyright protection extends to all written material, graphics, backgrounds and layouts. None of this material may be reproduced for any reason without written permission of the Publisher. Wine Business Insider, Wine Business Monthly, Grower & Cellar News and Wine Market News are all trademarks of Wine Communications Group and will be protected to the fullest extent of the law.