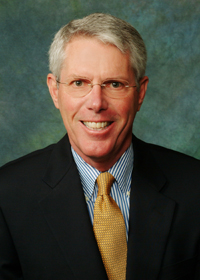 Ray Chadwick, one of the leading executives in the wine industry over the past twenty years, has formed Chadwick Wine Consulting to help wineries, executives and investors understand and succeed in the business of wine. The company offers a wide range of services to help clients work their way through the complicated strategic issues facing wineries in today's challenging markets.
"Wine is a business as well as a passion for me," says Chadwick. "And I am passionate about helping my clients make their wine business a success. I know what kinds of questions to ask, and I know how to find the answers that will actually work."
Chadwick Wine Consulting focuses on those issues of most importance to long-term success, including the purchase and/or sale of a winery or vineyard, strategic planning for the future, creating a route for your products to come to market, and fine tuning your operations for financial sustainability.

"My background includes both major national brands and international projects," says Chadwick, "and I look forward to working with clients around the world to get them up to speed."
Chadwick Wine Consulting is on the web at www.chadwickwineconsulting.com
About Ray Chadwick
Ray Chadwick has held a number of key strategic executive positions in the wine industry with great success. He has served as president and chief executive officer of Diageo Chateau & Estate Wines; corporate executive vice president, wine, at Young's Market Company, one of the county's leading wine and spirits distributors; managing director of Barton & Guestier, S.A.; and had functional responsibility for the finance function at the Seagram Beverage Company. Wine Enthusiast Magazine honored him with their Man of the Year award in 2008.
Copyright© 1994-2013 by Wine Communications Group. All Rights Reserved. Copyright protection extends to all written material, graphics, backgrounds and layouts. None of this material may be reproduced for any reason without written permission of the Publisher. Wine Business Insider, Wine Business Monthly, Grower & Cellar News and Wine Market News are all trademarks of Wine Communications Group and will be protected to the fullest extent of the law.