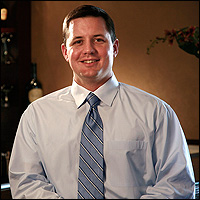 Kevin Boyer has been appointed exclusive national accounts representative for the Thornhill Company's wine brands, including Magnolia Court, Ballard Lane, Bell Town and Smashberry.
Boyer, a certified Sommelier and wine educator, was at one time the vice president of beverages at the iconic Ruth's Chris Steakhouse, where he directed beverage strategy for all 137 locations worldwide. Boyer was a founding member of Lot18, one of the leading e-commerce marketing platforms for wine marketing globally.
He also held a enjoyed a successful stint at Walt Disney World, where, working hand in hand with the Court of Master Sommeliers, he provided education, service and beverage management to various properties within Walt Disney World.
Boyer will be working closely with Mike Brown, national brand manager for the Thornhill Company's wine brands.
Copyright© 1994-2013 by Wine Communications Group. All Rights Reserved. Copyright protection extends to all written material, graphics, backgrounds and layouts. None of this material may be reproduced for any reason without written permission of the Publisher. Wine Business Insider, Wine Business Monthly, Grower & Cellar News and Wine Market News are all trademarks of Wine Communications Group and will be protected to the fullest extent of the law.