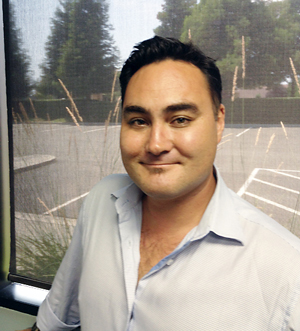 Ryu Yamamoto has been appointed the new technical sales manager at BSG Wine Division-Napa. Yamamoto will be working to provide extra technical support to the BSG Wine Division and to help build on the success achieved thus far.
He comes from a background combining both sales and "consultant level flying winemaking" from a diverse area of wine regions including New Zealand, Australia, Spain, France and Russia.
As varying as the geographies he's worked is his expertise—from small scale operations such as Domaine David Duband in Burgundy to large multinational organizations such as Pernod Ricard. BSG Wine Division is looking forward to Yamamoto bringing his unique depth and breadth of industry knowledge and experience to the table and in service to the winemaker.
Copyright© 1994-2014 by Wine Communications Group. All Rights Reserved. Copyright protection extends to all written material, graphics, backgrounds and layouts. None of this material may be reproduced for any reason without written permission of the Publisher. Wine Business Insider, Wine Business Monthly, Grower & Cellar News and Wine Market News are all trademarks of Wine Communications Group and will be protected to the fullest extent of the law.