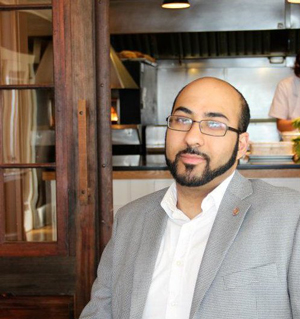 Certified Sommelier Yashar Shayan has moved on from his position as wine director at Willows Inn on Lummi Island to launch ImpulseWine.com.
The site is a virtual wine shop where instead of browsing an online selection, wine lovers simply sign up for the free email newsletter in order to receive offers to buy hard-to-find boutique wines. The curated offer letters focus on a selection of wines which are sold out, library wines, new wines by up-and-comers, exclusives, discounted wines by well-known producers and otherwise hard to get a hold of wines.
The site will focus on wines from the Pacific Northwest and California, but will regularly extend its reach to Europe, the Southern Hemisphere and beyond in order to source top wines.
Yashar Shayan has worked for many Wine Spectator award-winning restaurants in the Seattle area. Most recently he worked with Chef Blaine Wetzel, Food & Wine Magazine's "Best New Chef" at the Willows Inn. There he offered a carefully selected medley of wines, both domestic and foreign, to compliment Chef Wetzel's intricately crafted dish made with locally foraged and farmed ingredients.
Shayan is a, Level 2, Certified Sommelier with the Court of Sommeliers. Additionally he has a, Level 3, Advanced Certification with the Wine and Spirits Education Trust in London, and a Level 2 Certification from the International Sommelier Guild. Prior to his wine studies, he obtained a bachelor's degree in Sociology from the University of Washington in Seattle.
Copyright© 1994-2014 by Wine Communications Group. All Rights Reserved. Copyright protection extends to all written material, graphics, backgrounds and layouts. None of this material may be reproduced for any reason without written permission of the Publisher. Wine Business Insider, Wine Business Monthly, Grower & Cellar News and Wine Market News are all trademarks of Wine Communications Group and will be protected to the fullest extent of the law.