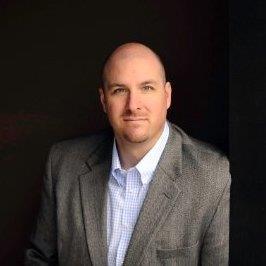 Kevin Garasky has recently been added as the regional sales manager for Spokane Industries, covering the Pacific Northwest states of Oregon, Washington, Idaho and Montana as well as Alberta and British Columbia in Canada.
He comes to Spokane Industries with a successful background of sales and business management experience encompassing the insurance, financial services and medical supply fields. He's had a long time passion for winemaking, craft brewing and craft distilling and is excited to be working with people that share that same passion. His other interests include cooking, reading, traveling and fly fishing as well as spending time with his wife and daughter.
Spokane Industries is a family owned company, in business since 1952 and making stainless steel beverage tanks for over 30 years. We are very proud to say that many thousands of our fermentation and storage tanks are used in wineries, breweries and distilleries all over the US and Canada. We offer custom built and engineered tanks ranging in size from 300 to 42,000 gallon, with any configuration or feature you can imagine.

Copyright© 1994-2013 by Wine Communications Group. All Rights Reserved. Copyright protection extends to all written material, graphics, backgrounds and layouts. None of this material may be reproduced for any reason without written permission of the Publisher. Wine Business Insider, Wine Business Monthly, Grower & Cellar News and Wine Market News are all trademarks of Wine Communications Group and will be protected to the fullest extent of the law.