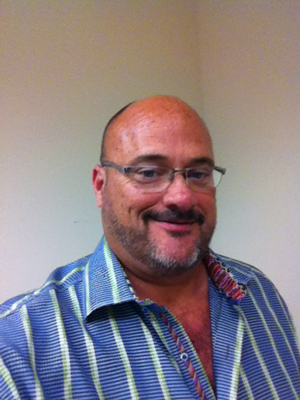 Hestan Vineyards, the small Napa Valley estate, highly regarded for their limited production Hestan, Meyer and Stephanie wines, has announced the appointment of hospitality veteran Jeff Hayman as tasting room manager. One of Hayman's first duties will be to oversee the July opening of the winery's new tasting room in downtown Yountville. Located two doors north of Bouchon Bistro on
Washington St., the newly constructed tasting room will house the winery's three limited production wine labels as well as a collection of Italian cookware from winery owner Stanley Cheng's global cookware company.

"We want our tasting room experience to be as elegant and memorable as the wines themselves," said Cheng. "In Jeff, we've found the perfect blend of expertise, personality and passion to ensure that goal."

An Idaho native and self proclaimed "foodie" from an early age, Hayman developed an interest in wine after moving to the Bay Area in his late teens. His passion for wine flourished as a hobby during his early career in hi-tech; leading him to take classes in enology at UC Davis in preparation for becoming a home winemaker. Eventually, Hayman decided to commit himself to wine fulltime; working first as a sales person for Vinifera Wines, before taking positions with Brehm Vineyards and Lugano Imports. Prior to joining Hestan Vineyards, Heyman was direct-to-consumer manager for Beaulieu Vineyards. In addition to his professional background in wine sales, education and hospitality, Hayman holds a WSET (Wind & Spirit Education Trust) Level 2 certificate.

About Hestan Vineyards
Hestan Vineyards was founded in 1996 by Stanley and Helen Cheng, who purchased a 121-acre cattle ranch on the eastern slopes of NapaValley with the goal of growing and making wines to rival their favorite Bordeaux bottlings. Today, the solar-powered estate includes 56-acres of small, individually farmed blocks planted to the five principle red Bordeaux varietals. The winery produces three labels from the estate; the flagship Hestan Cabernet Sauvignon, the second label Meyer Cabernet Sauvignon, and Stephanie, a line of Bordeaux-style blends. The winery also produces Hestan Chardonnay from the Cheng's small San FranciscoBay vineyard, planted at the southern tip of Hwy 29 on the grounds of their Meyer Cookware Company. The Hestan Vineyards portfolio, totaling less than 6000 cases priced from $40 to 100 per bottle, is sold via the winery website and mailing list and at fine restaurants and wine shops in select markets nationally. The new Yountville tasting room (opening July 2013) is the first retail outlet for Hestan Vineyards, whose vineyard estate and winemaking facilities are not open to the public. For more information, visit www.hestan.com.
Copyright© 1994-2014 by Wine Communications Group. All Rights Reserved. Copyright protection extends to all written material, graphics, backgrounds and layouts. None of this material may be reproduced for any reason without written permission of the Publisher. Wine Business Insider, Wine Business Monthly, Grower & Cellar News and Wine Market News are all trademarks of Wine Communications Group and will be protected to the fullest extent of the law.