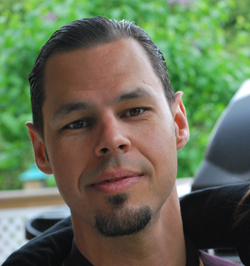 Trialto Wine Group Ltd. has hired David Milette to the position of sales director – Eastern Canada. In this newly created role, Milette will focus on continued process improvement and people development internally, and will continue to build on our strong business relationships with customers externally. David will report to Alain Proteau, general manager – Eastern Canada, and will be based out of Trialto's Montreal office.

Milette brings over 15 years' experience in managing mid-sized sales teams. He has extensive experience in sales and marketing in the sportswear industry starting as a sales rep for Christian Lefebvre Agency. He progressed quickly gaining management experience from a number of sport wear distributors until landing at Spy Optic Inc. where he was appointed director of sales for the Canadian market. Milette joined 'Coalision', an international leader in ski and wellness brands, in 2009. It was at that time a new CEO was appointed and business at Coalision saw rapid growth - 50 percent over the course of 4 years. Milette played a key role in developing the brand and maintaining consistency and a high level of customer service during the time of rapid expansion. Milette, a Montreal native, is passionate about people, sports, and continued learning.

"We are very excited to have David join our team," stated Rick Toller, Trialto president. "Although David's experience in the wine industry is limited, his platform values of motivation, collaboration, and results focus developed through the 'Coalision' culture will be a perfect fit for Trialto. As Trialto continues to grow David will play an integral part in the continued development of our employees and customer relationships. David's energy and industrious quality make him a natural relationship builder and a welcomed addition to the Trialto team."
Copyright© 1994-2013 by Wine Communications Group. All Rights Reserved. Copyright protection extends to all written material, graphics, backgrounds and layouts. None of this material may be reproduced for any reason without written permission of the Publisher. Wine Business Insider, Wine Business Monthly, Grower & Cellar News and Wine Market News are all trademarks of Wine Communications Group and will be protected to the fullest extent of the law.