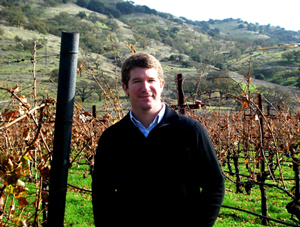 Tonnellerie Saury announced the promotion of Ian Hartnett to sales manager for Saury, USA – managing the North American sales for the historic cooperage. Hartnett is a wine industry veteran of 13 years and former winemaker, currently in his third year with Saury, USA.
Tonnellerie Saury, based in Brive in the Corrèze region, was founded in 1873. Tonnellerie Saury and Groupe Charlois joined forces in 2009, creating the world's first French cooperage group integrating and controlling the entire production chain from forest to barrel. Saury barrels are renowned for highlighting fruit but never overpower the wine. They highlight the front and mid-palate and build structure in all varieties. Saury offers a full range of barrels, tanks, and vats with our traditional fire bent or proprietary water Immersion process. Additionally, Saury's global hub for production of American oak barrels is in Sonoma County, California in the town of Cloverdale.
Copyright© 1994-2014 by Wine Communications Group. All Rights Reserved. Copyright protection extends to all written material, graphics, backgrounds and layouts. None of this material may be reproduced for any reason without written permission of the Publisher. Wine Business Insider, Wine Business Monthly, Grower & Cellar News and Wine Market News are all trademarks of Wine Communications Group and will be protected to the fullest extent of the law.