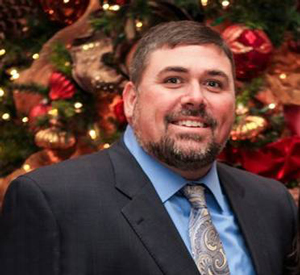 Sonoma's Adler Fels Winery, the artisan estate that has grown to become one of the country's leading negociant producers of private and control labels, has announced several new additions to their expanding production and sales team. The new hires include Jeff Siddron, North East-Mid Atlantic region sales manager, Michael Phillips, Southeast-Gulf region sales manager, John Wardzala, Central region sales manager and Daniel Alva, national purchasing manager.

In making the announcement, Adler Fels general manager Daniel O'Leary said "Keeping pace and taking best advantage of our dynamic business model requires expert management. Jeff, Michael, John and Daniel possess the industry expertise, and entrepreneurial spirit necessary to successfully grow our portfolio of premium California brands."

John Wardzala, Central region sales manager: A veteran of both the distributor and supplier sides of the wine industry, John Wardzala is an experienced business manager with a strong track record of brand development, sales growth and profitability. A graduate of Drake University with an emphasis in marketing and economics, he has previously managed regional sales for Napa Valley's Boisset Family Estates and Chateau Potelle.
About Adler Fels
Founded in 1979, Sonoma Valley's Adler Fels Winery gained early acclaim for its award-winning Gewürztraminer and Sauvignon Blanc. Over the years, Adler Fels expanded to become one of the country's leading negociant producers of private and control labels; sourcing ultra-premium varietals from Napa Valley and other premier California appellations. Owned by Adams Wine Group since 2004, the winery produces four core brands including the flagship Adler Fels Wines, Totally Random, Leaping Lizard, and Coyote Creek as well as more than 100 private and control label brands produced for national retail, restaurant and hospitality customers. The Adler Fels family of wines is distributed nationally to grocery chains, wine shops and restaurants. More information can be found at www.adlerfels.com.

Copyright© 1994-2014 by Wine Communications Group. All Rights Reserved. Copyright protection extends to all written material, graphics, backgrounds and layouts. None of this material may be reproduced for any reason without written permission of the Publisher. Wine Business Insider, Wine Business Monthly, Grower & Cellar News and Wine Market News are all trademarks of Wine Communications Group and will be protected to the fullest extent of the law.