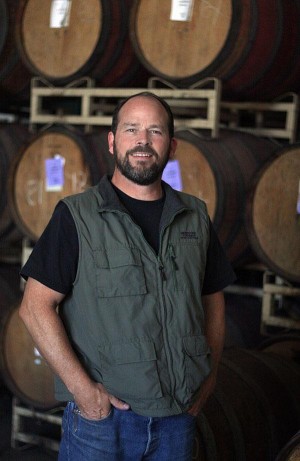 Oak Ridge Winery, the oldest operating winery in Lodi, California, has named Michael Borboa the new head winemaker.
Borboa comes from the Lodi-based Kautz Family Bear Creek Winery where he served as export winemaker for the last eight years. In that capacity he managed and grew a very successful bulk wine export program.
As the lead for the Oak Ridge winemaking department he will continue to nurture and expand the already highly successful brands such as OZV, Moss Roxx and the new 3 Girls brand, among others.
Oak Ridge Winery, for the last 11 years has gained success through hard work and diligent business practices under the guidance of Nicholas M. Karavidas. All of these efforts are made possible through the Maggio, Reynolds and Dondero families, owners of Oak Ridge Winery.
Copyright© 1994-2014 by Wine Communications Group. All Rights Reserved. Copyright protection extends to all written material, graphics, backgrounds and layouts. None of this material may be reproduced for any reason without written permission of the Publisher. Wine Business Insider, Wine Business Monthly, Grower & Cellar News and Wine Market News are all trademarks of Wine Communications Group and will be protected to the fullest extent of the law.