Edict Wines, a boutique, small production winery in Napa, CA., has hired industry veteran Jimmy Kawalek as its Director of Sales and Marketing. Kawalek will oversee all sales, marketing, and direct-to-consumer efforts for the winery.
"Jimmy brings a vast array of talents to the Edict family," says owner, Ira Goldberg. "We are a small operation, and, frankly, intend to stay that way. However, being a small winery does not mean we have small aspirations. The addition of Jimmy to our team allows us to get our story out to a wider audience than we ever have before."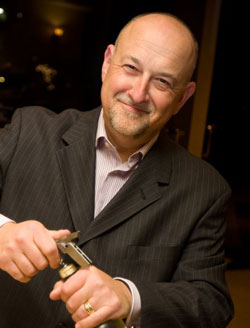 Prior to joining Edict, Kawalek held the position of House Sommelier at Peju Province Winery in Rutherford, CA. Before that, he owned and operated Divino Wine Broker , a marketing and distribution company based in Orange County, CA. For years, Divino was well-known in the Napa Valley as one of the true champions of small production, family-owned wineries throughout Southern California.
"Edict Wines has always been a respected, independent winery. I'd heard of them for quite some time, enjoyed their wines and been impressed with what I'd heard of the owners and facility," says Kawalek. "When I caught wind of this position, however, I knew immediately I had to be a part of this effort. It's exciting to be able to take what is already a strong, elegant and authentic wine brand and put it in on more tables and in more glasses than ever before."
Copyright© 1994-2013 by Wine Communications Group. All Rights Reserved. Copyright protection extends to all written material, graphics, backgrounds and layouts. None of this material may be reproduced for any reason without written permission of the Publisher. Wine Business Insider, Wine Business Monthly, Grower & Cellar News and Wine Market News are all trademarks of Wine Communications Group and will be protected to the fullest extent of the law.