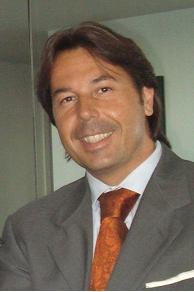 Montcalm Wine Importers, the importer and national distributor of fine Italian and International wines, announces the appointment of Michele Ricci as their new executive managing director, effective Feb. 1, 2013.
Ricci brings a wealth of knowledge and experience in all facets of the industry. He served as vice president at Vias Imports for a number of years and was also director of Italian Wines at Southern Wine & Spirits in New York.
"I am thrilled at this wonderful opportunity," says Ricci. "I'm looking forward to getting the Montcalm name out there and expanding our business, not only in the NY/NJ Metro area but throughout the entire United States as well."


Copyright© 1994-2014 by Wine Communications Group. All Rights Reserved. Copyright protection extends to all written material, graphics, backgrounds and layouts. None of this material may be reproduced for any reason without written permission of the Publisher. Wine Business Insider, Wine Business Monthly, Grower & Cellar News and Wine Market News are all trademarks of Wine Communications Group and will be protected to the fullest extent of the law.