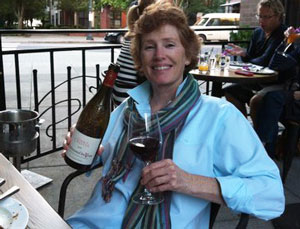 The Four Graces and Black Family Estate, located in Dundee Hills, Oregon, has announced the appointment of Eugenia Keegan to acting general manager.
Keegan has over 35 years of industry experience including working in the Napa Valley as president and CEO of Bouchaine Vineyards and president of Vine Cliff Winery. She established her own label, KEEGAN CELLARS, in the Russian River Valley, specializing in Pinot Noir and Chardonnay. In 2003 she founded Tsarina Wines (later merged with the Henry Wine Group of Oregon), a fine wine distribution house in Oregon. She sold that in 2009 and has continued her work in the Willamette Valley, Châteauneuf-du-Pape and the Roussillon region of France.
Eugenia can be reached at eugenia@thefourgraces.com
About The Four Graces
The winery name "The Four Graces" was chosen by Steve and Paula Black to honor their four daughters. Each wine comes from the family's sustainably-farmed vines on one of the most picturesque vineyards in the area. Laurent Montalieu's meticulous winemaking works hand in hand with our careful viticulture practices to produce outstanding wines.

Copyright© 1994-2014 by Wine Communications Group. All Rights Reserved. Copyright protection extends to all written material, graphics, backgrounds and layouts. None of this material may be reproduced for any reason without written permission of the Publisher. Wine Business Insider, Wine Business Monthly, Grower & Cellar News and Wine Market News are all trademarks of Wine Communications Group and will be protected to the fullest extent of the law.