Oakville, Calif. (December 11, 2012) – Robert Mondavi Winery has appointed Nova Cadamatre as Winemaker, beginning January 7. Cadamatre most recently served as a winemaker for Souverain, Chateau St Jean, Beringer Knights Valley and Emma Pearl in Cloverdale, California. With this move she will join Genevieve Janssens, Director of Winemaking, and Rich Arnold, Winemaker, as a part of the award-winning Robert Mondavi Winery winemaking team.
"Nova's enthusiasm for winemaking is contagious," noted Genevieve Janssens, Director of Winemaking for Robert Mondavi Winery. "Her admiration of Robert Mondavi and dedication to excellence embody the Robert Mondavi winemaking philosophy. She is the perfect addition to our team and will continue the winery's commitment to excellence and winemaking traditions."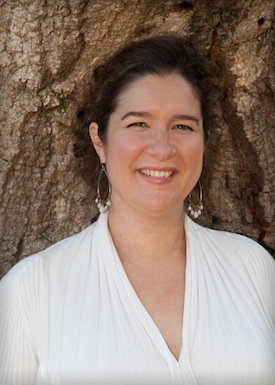 After becoming one of the first graduates of Cornell's viticulture and enology program in 2006, Cadamatre relocated to California to work with Constellation Brands, where she held the position of both assistant winemaker and winemaker at Mission Bell Winery. As winemaker for the sparkling wine department, Cadamatre worked with numerous brands and developed the Woodbridge by Robert Mondavi Brut Sparkling Wine, released in 2010. Most recently she has been working as luxury winemaker on Souverain, Chateau St Jean and Beringer Knights Valley programs with an emphasis on their red wine programs.
Originally from Greer, South Carolina, Cadamatre began her career in wine after moving to New York to pursue horticulture. Nova is a WSET Diploma Graduate and is currently pursuing her Master of Wine. She lives in Calistoga with her husband Brian and son Nathaniel.
About Robert Mondavi Winery
Founded in 1966, Robert Mondavi Winery is the shining symbol of California's Napa Valley. The first major winery built in Napa Valley in the three decades since the repeal of Prohibition, Robert Mondavi Winery went on to establish the foundation for the modern-day California wine industry. With the philosophy that great wines reflect their origins, Robert Mondavi Winery pursues the fullest expression of the terroir of Napa Valley. For additional information about Robert Mondavi Winery visit www.robertmondaviwinery.com.
Copyright© 1994-2014 by Wine Communications Group. All Rights Reserved. Copyright protection extends to all written material, graphics, backgrounds and layouts. None of this material may be reproduced for any reason without written permission of the Publisher. Wine Business Insider, Wine Business Monthly, Grower & Cellar News and Wine Market News are all trademarks of Wine Communications Group and will be protected to the fullest extent of the law.