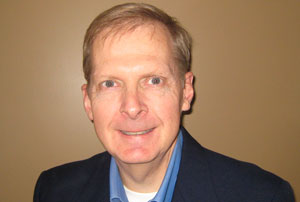 Quintessential announced that Gary Squires has been appointed East Coast operations manager, moving from his previous position as controller and financial consultant. Squires will be responsible for managing Quintessential's East Coast inventory, customer receivables and the general financial administration of the New York office. He will also continue to provide accounting and reporting assistance to Holly Neal, Quintessential's new controller, based out of the company's Napa headquarters.
Squires came to Quintessential after many years handling the finances of a number of major wine and spirit companies. He spent 20 years with Heublein, and time at Diageo, Caravelle Wine Selections and Dreyfus Ashby, where he was vice president of finance.
The Connecticut native graduated Summa Cum Laude with a Bachelor of Science in Accounting from Bryant College in Rhode Island and has a Master's Degree in Business Administration from the University of Hartford in Connecticut. He has one daughter, and currently lives with his wife in Terryville, Connecticut.

Copyright© 1994-2013 by Wine Communications Group. All Rights Reserved. Copyright protection extends to all written material, graphics, backgrounds and layouts. None of this material may be reproduced for any reason without written permission of the Publisher. Wine Business Insider, Wine Business Monthly, Grower & Cellar News and Wine Market News are all trademarks of Wine Communications Group and will be protected to the fullest extent of the law.