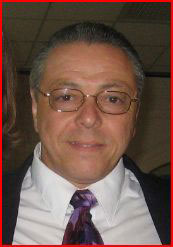 Steven Seminario has been hired to handle sales for Quintessential's brands on Long Island, New York. Steve comes to Quintessential with many years' of importer, distributor and retail sales experience as both a salesperson and manager at Paterno Imports, Banfi Vintners and Winebow, covering mostly Long Island restaurants and retailers. He was also the general manager and wine buyer for Pope Liquors, a large mid-Island retailer, and was honored as "Salesman of the Year" at Paterno in 1985. Born in Brooklyn, Steve was raised on Long Island, where he currently resides with his wife. He has three daughters.
As Quintessential, the family-owned wine import, marketing and sales company continues to bring in new "family-owned" wineries from around the world, they also continue to hire new personnel to help sell, market and merchandise these wines to U.S. consumers across the country.
Copyright© 1994-2014 by Wine Communications Group. All Rights Reserved. Copyright protection extends to all written material, graphics, backgrounds and layouts. None of this material may be reproduced for any reason without written permission of the Publisher. Wine Business Insider, Wine Business Monthly, Grower & Cellar News and Wine Market News are all trademarks of Wine Communications Group and will be protected to the fullest extent of the law.