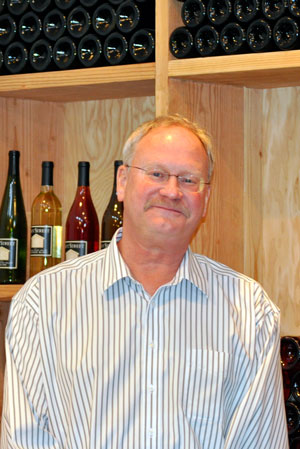 Taft Street Winery announces the addition of Paul Young to the Taft Street family. He comes to Taft Street with 23 years of experience as director of sales and marketing for Heck Estates and Kenwood Vineyards.
"Paul is a true professional who understands the needs of distributors and the demands of brand management," said Mike Tierney, president of Taft Street Winery. "Taft Street is fortunate to have just celebrated its thirty years in the wine business with the same core group that started in the garage. With the addition of Paul to the team that includes winemaker Evelyn White, we are very excited for the continued success in this industry."
About Taft Street Winery
In 1979 family and friends began making wine in a garage on Taft Street in Oakland, Calif. Taft Street Winery continues in this "garagistes" tradition to this day, producing limited amounts of handcrafted wines from select Russian River Valley vineyards.

Copyright© 1994-2014 by Wine Communications Group. All Rights Reserved. Copyright protection extends to all written material, graphics, backgrounds and layouts. None of this material may be reproduced for any reason without written permission of the Publisher. Wine Business Insider, Wine Business Monthly, Grower & Cellar News and Wine Market News are all trademarks of Wine Communications Group and will be protected to the fullest extent of the law.