Gary Farrell Winery has named hospitality veteran Andy Barker as tasting room manager for the Russian River Valley winery. Barker brings extensive experience in hospitality and restaurant management to Gary Farrell Winery, where he is in charge of the tasting room and winery visitor programs.
Barker's background includes management positions with the Stellar Restaurant Group in Boston and Danny Meyer's Union Square Hospitality Group in New York City and he has extensive experience with event production. A graduate of the New England Culinary Institute, Barker was the chef and owner of Food & Vine, a catering company in Stowe, Vermont, before getting into hospitality and restaurant management. He is a native of Glens Falls, New York, and was a mechanical engineer before pursuing his interest in food and wine as a career.
"We are very focused on the highest standards for hospitality, and Andy brings the skills and disposition to make Gary Farrell Winery a premier visitor experience," noted Nancy Bailey, general manager for Gary Farrell Winery.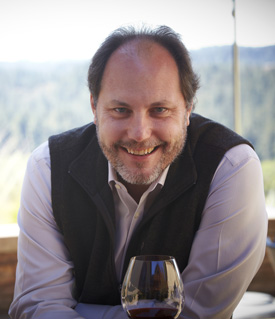 Gary Farrell Winery was founded in 1982 by Gary Farrell, who was a pioneer in the Russian River Valley wine region. For more than 25 years, Gary Farrell Winery has crafted small-lot artisan wines that capture the balance and stylistic elegance of some of the finest vineyard sites in the region. Farrell sold the winery in 2004, and today Gary Farrell Winery is owned by The Vincraft Group, a fine-wine investment company run by wine industry veterans Pete Scott, Walt Klenz and Bill Price. Vincraft is nurturing Gary Farrell's legacy of producing small lots of Burgundian-styled, varietally expressive and regionally distinctive Russian River Valley Pinot Noir and Chardonnay at its beautifully designed winery on Westside Road near Healdsburg in northern Sonoma County. Additional information on the winery is available at www.garyfarrellwinery.com.
Copyright© 1994-2014 by Wine Communications Group. All Rights Reserved. Copyright protection extends to all written material, graphics, backgrounds and layouts. None of this material may be reproduced for any reason without written permission of the Publisher. Wine Business Insider, Wine Business Monthly, Grower & Cellar News and Wine Market News are all trademarks of Wine Communications Group and will be protected to the fullest extent of the law.