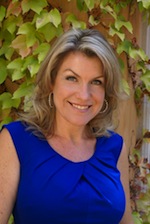 Wilson Daniels announced Jennifer Brown has been appointed as director of public relations and communication. Brown brings 16 years of wine industry experience in public relations, brand marketing and wine education, with an emphasis on the luxury segment. Brown will focus her talents on leading public relations and communication initiatives for both domestic and imported wines within the fêted Wilson Daniels portfolio.
Prior to Wilson Daniels, Brown established a marketing and communication firm, Luxury Wine Marketing & Sales, working with a diverse collection of family-owned wineries in Napa and Sonoma counties. Her previous experience also includes varied roles of responsibility with Kendall-Jackson Wine Estates, La Crema Winery, Edmeades Winery, Tenuta di Arceno in Italy and Yangarra Estates in Australia.
Brown attended the Wine Business Program at Sonoma State University in Rohnert Park, California, including viticulture and enology course work at the University of California, Davis. She is a certified sommelier, a member of the Society of Wine Educators, and is pursuing entrance into the Master of Wine program.
Founded in 1978, Wilson Daniels is a family-owned, fully integrated marketing and sales company www.wilsondaniels.com
Copyright© 1994-2014 by Wine Communications Group. All Rights Reserved. Copyright protection extends to all written material, graphics, backgrounds and layouts. None of this material may be reproduced for any reason without written permission of the Publisher. Wine Business Insider, Wine Business Monthly, Grower & Cellar News and Wine Market News are all trademarks of Wine Communications Group and will be protected to the fullest extent of the law.