Ryan Miller, who started with Quintessential in 2004, has moved from Chicago to the Washington, DC area as the company's first sales manager in that region, covering Delaware, Maryland and Washington, DC, as well as overseeing Virginia and North Carolina.
He was Quintessential State Sales Manager for Illinois, Wisconsin and Indiana, working closely with distributors as well as on- and off-premise accounts. Prior to a major personnel expansion in 2011, Ryan was overseeing Quintessential sales in a number of states, from Wisconsin to Texas. He is married and lives in Virginia.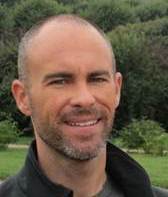 Copyright© 1994-2014 by Wine Communications Group. All Rights Reserved. Copyright protection extends to all written material, graphics, backgrounds and layouts. None of this material may be reproduced for any reason without written permission of the Publisher. Wine Business Insider, Wine Business Monthly, Grower & Cellar News and Wine Market News are all trademarks of Wine Communications Group and will be protected to the fullest extent of the law.