Jim Cahill, Rutherford Wine Company GM Domestic Operations, announced the appointment of Brian Horton as Vice President - Sales, Eastern Division. Mr. Horton, recently SVP with Winebow, has nearly 20 years' experience selling and building wine brands for companies that include Click Wine Group and Francis Coppola Presents.
"This is a unique opportunity for me to represent a great multi-generation winemaking family that's committed to crafting world-class wines and fostering the entrepreneurial spirit that's key to succeeding in a dynamic industry."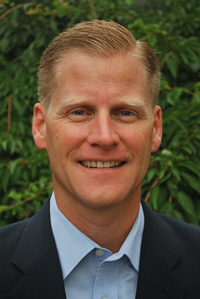 About RWC
Rutherford Wine Company is located in Napa Valley and produces Rutherford Ranch (Napa Valley), Scott Family Estate (Arroyo Seco), Round Hill (California), Predator Zinfandel (Lodi) and Rhiannon (California) wines. To find out more, please visit rutherfordwine.com
Copyright© 1994-2013 by Wine Communications Group. All Rights Reserved. Copyright protection extends to all written material, graphics, backgrounds and layouts. None of this material may be reproduced for any reason without written permission of the Publisher. Wine Business Insider, Wine Business Monthly, Grower & Cellar News and Wine Market News are all trademarks of Wine Communications Group and will be protected to the fullest extent of the law.